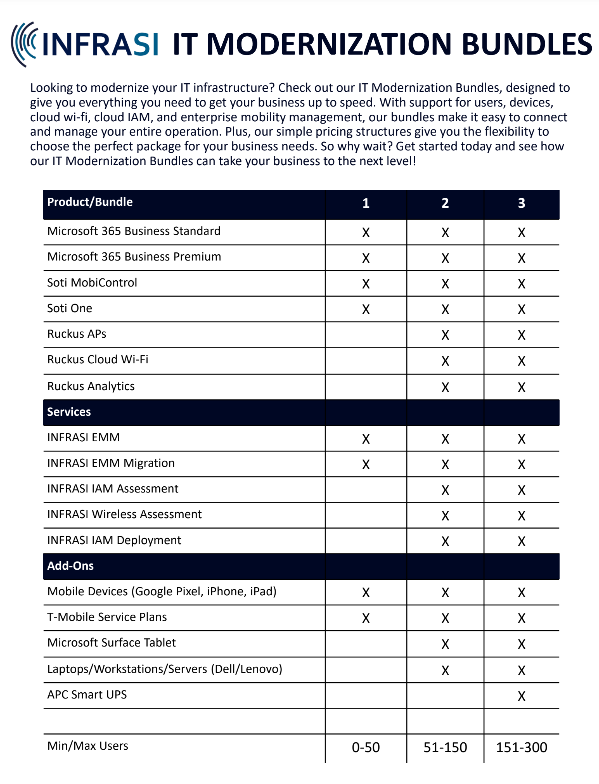 Whether you're looking to modernize your IT infrastructure or bolster current strategies and resources with new technology, we can help.
Our product bundles have been researched and optimized to provide better value than one-off items or vendor-sourced selections. From Microsoft 365 packages to Ruckus Analytics solutions, we've curated simple answers to the most common technology needs.
Services
When you're dealing with complex IT infrastructure needs, it pays to have a resource that can roll up their sleeves and help diagnose and solve problems. Our service bundles include a selection of our most comprehensive service offerings designed to provide value across common and custom technology profiles.
Add-Ons
Need a bit more than our standard offerings for your organization? Our add-ons allow you to include some of the most common product and service needs into one easy package- all at significantly less cost than purchasing individually or straight from a vendor!
Looking for a custom product or solution? Let's chat.